21 m Catamaran - BAYARD 1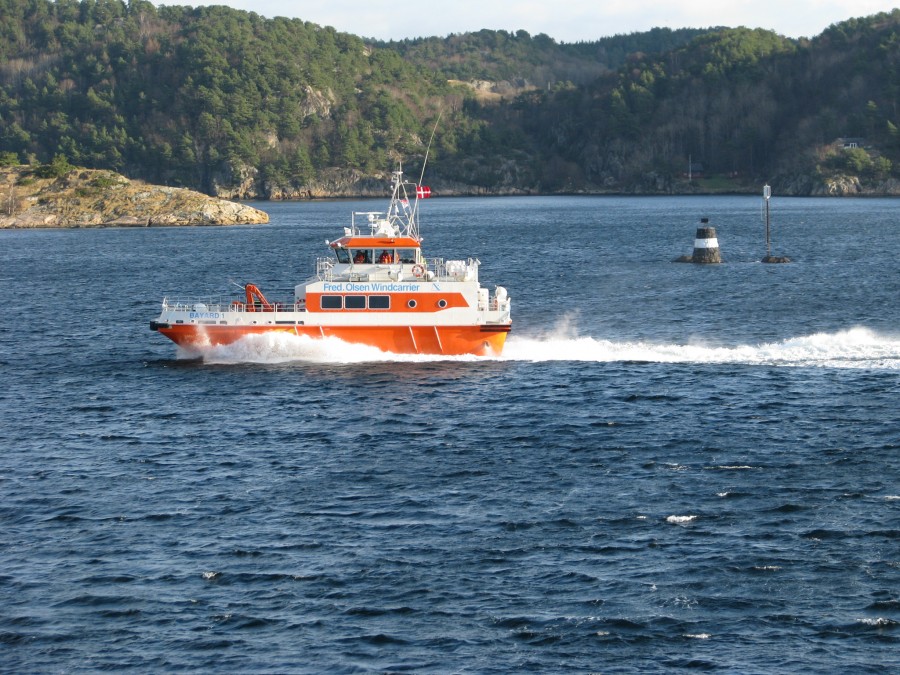 Bayard 1 being the first of in total 7 Windcarrier Service Vessels.
The Bayard class vessels are multi-purpose and specifically designed and built for supporting offshore wind farms. The vessels are known for their outstanding performance, and in combination with their flexibility and efficiency, they are redefining the role of maritime support in the offshore wind industry.
Specifications
Type of vessel: Service Vessel for Offshore Wind Turbines
Design: Båtservice Mandal Verft AS - Ola Lilloe Olsen
Client: Fred Olsen Windcarrier
Building material: Aluminium Alloy
Lenght overall: 20,90m
Breath: 7m
Draft: 1,5m
Speed: 30 knots
Range: 500 n.m.
Fuel tank: 6000 L
Main engine: 2 x MAN D2842 LE410 V12 749kW
Class: DNV +1A1 HSLC R2, Windfarm Service 1
Yard No: 95
Gear: Servogear 220 Ration 2,952:1
Propulsion: CP Propeller Servogear Ecoflow
Delivered: 11.11.2011