24 m Carbon Catamaran - FALKEFJELL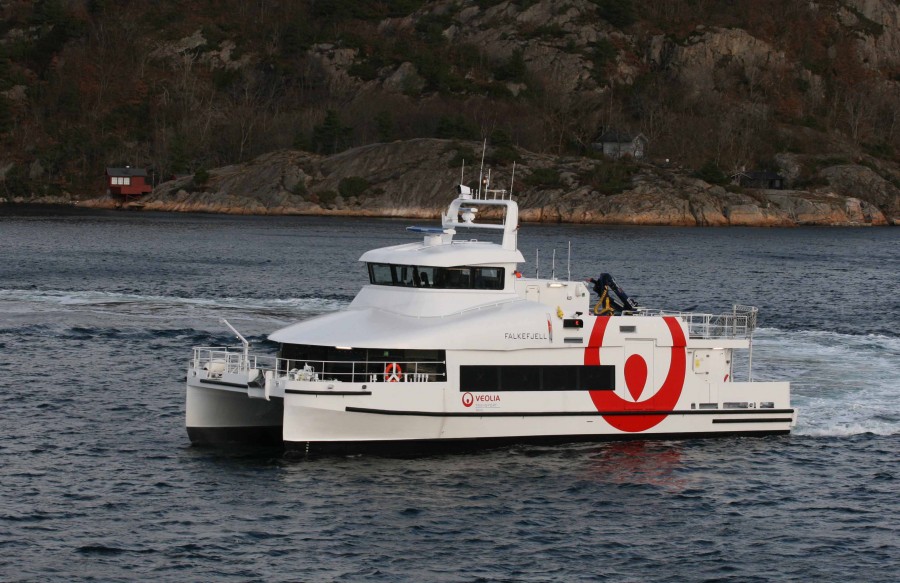 High Speed vessel with unique sea going capacities, lightweight, less fuel, less emission.
These High Speed passenger vessels are more "on-time" with a punctuality at an average rate of 95 %.
Carbon Cat with a reduction of fuel consumption at 57 % and a reduction of NOX/emission at 66 %.
Specifications
Type of vessel: Carbon Fiber Catamaran
Design: Båtservice Mandal Verft AS - LMG Marin
Client: Boreal Transport Nord
Lenght overall: 24m
Draft: 1,5m
Speed: 28 knots
Fuel tank: 3000 L
Main engine: 2 x MAN 2842 V12
Yard No: 92
Beam: 7,75m
Crew: 3
Seats: 125
Communications: GMDSS A1
El. System: 3 x 230 v, 50 Hz
Aux.Engine: 2 x John Deer 35 kw
Gear: 2 x ZF 3350
Propulsion: Servogear Ecoflow Propulsion
Cargo: 5 ton
Delivered: 2011